Elegy to Bone (Élégie à L'Os) is a dual language mini-comic debuting at Festival de BD à Montréal/MCAF in 2023. 
In the Lilies is a comic debuted at Thought Bubble Comics Fest 2021, a sexy romance inspired by The Shape of Water by Guillermo del Toro. 
Un Petit Amour is a short fairytale made for my now husband for our wedding. 
Steve Who Loves Grapes is a science communication comic based on an episode of
Ologies
by renown science communicator Ali Ward of Innovation Nation and Dr. Lisa Walsh with a PhD from University of Michigan in Opossum research. 
Dive Mini-Comic 2020, a comic about the magic of nature and discovering a new hobby in SCUBA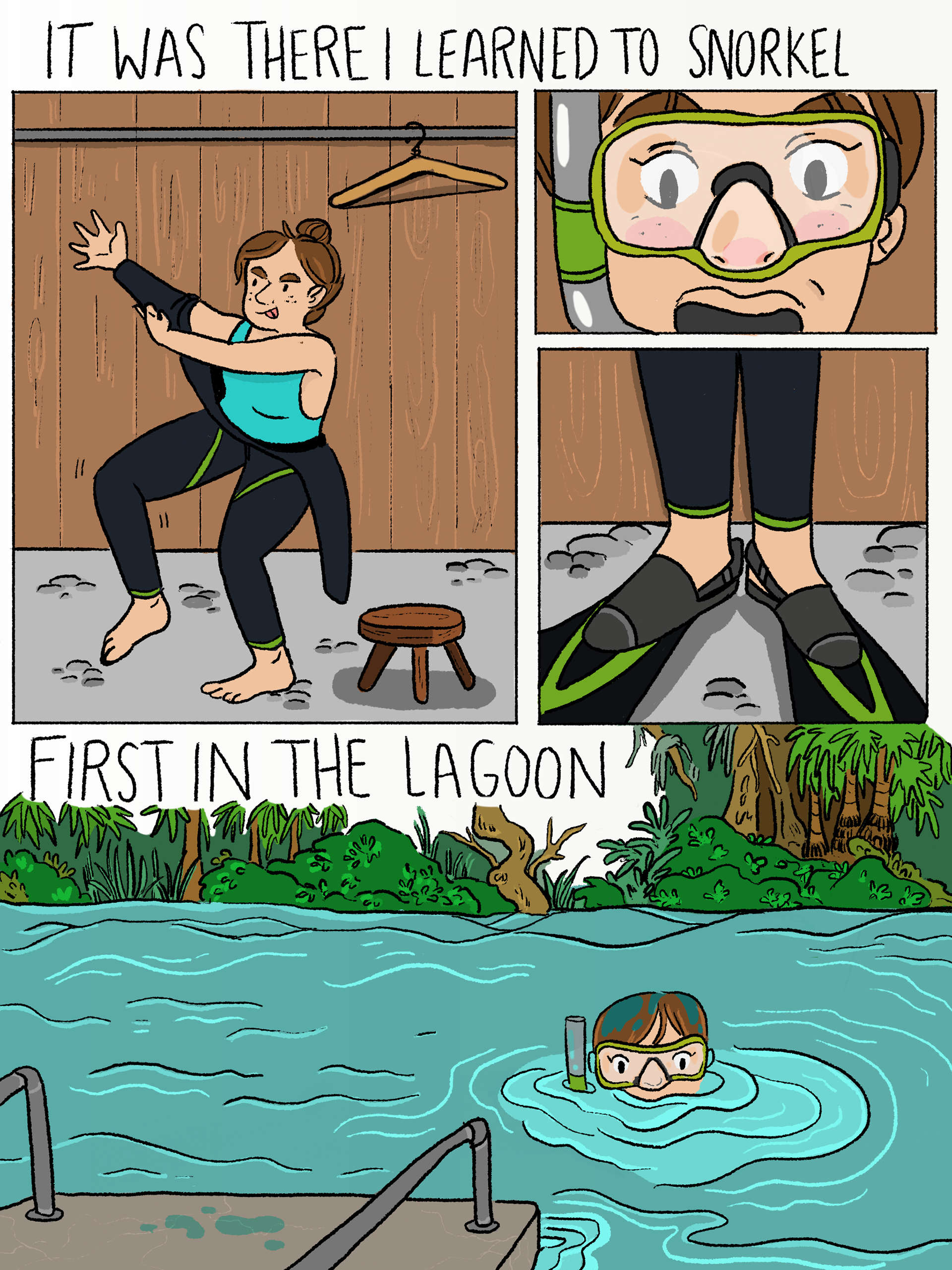 Vespian Mini-Comic 2020, a short comic about two gals falling in love in the streets of Paris
Votes for Women Anthology 2020, a short comic about the 1913 Women's March and a single page comic about cook books in the Women's Movement. Available through
 Little Red Bird Press
Tubes: A Hospital Diary (2019) is a mini-comic and piece of graphic poetry about an emergency nephrostomy, while struggling with chronic illness. 
Spoons (2018) is a collection of mini-comics written while being diagnosed with and treated for two different chronic conditions. It is an intimate look into what it means to be "sick."